Český Krumlov: Renaissance & Baroque Pearl of Southern Bohemia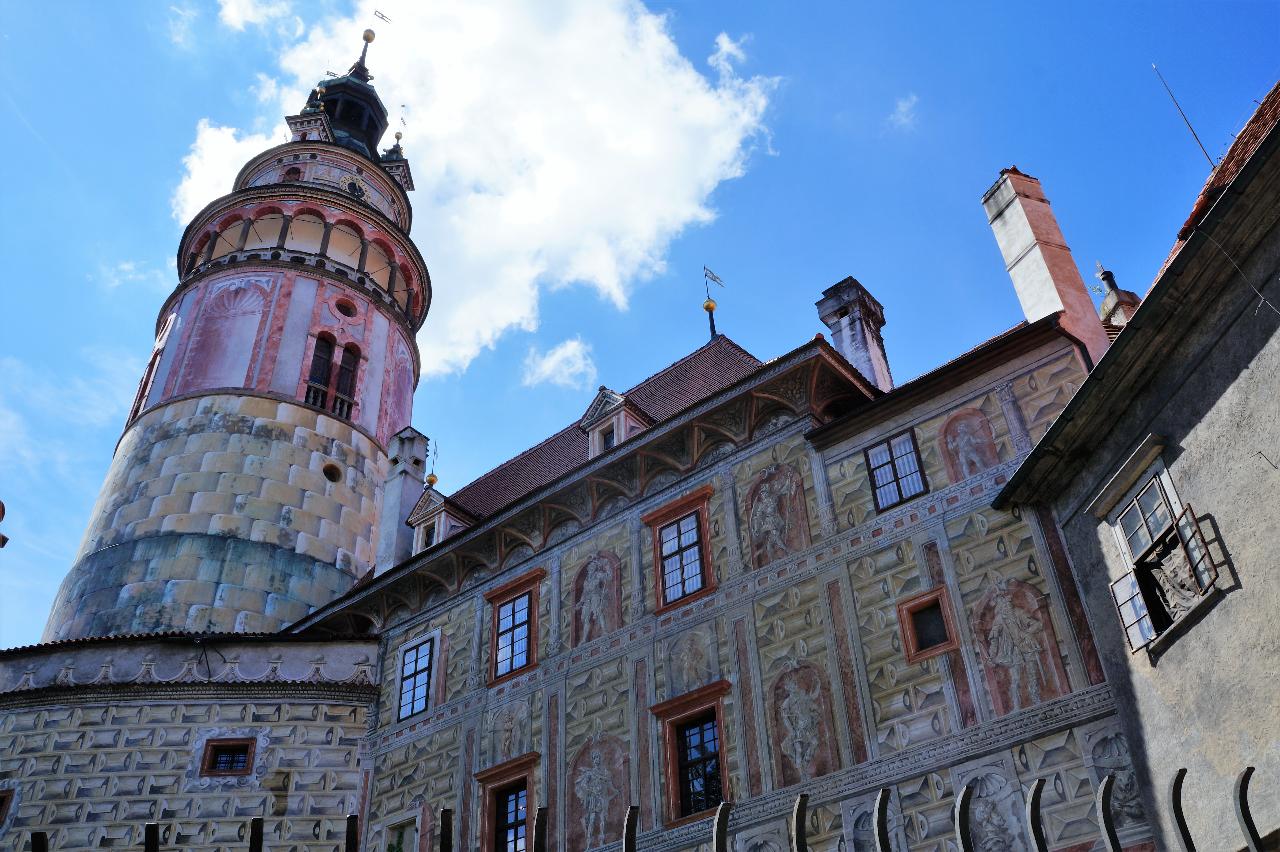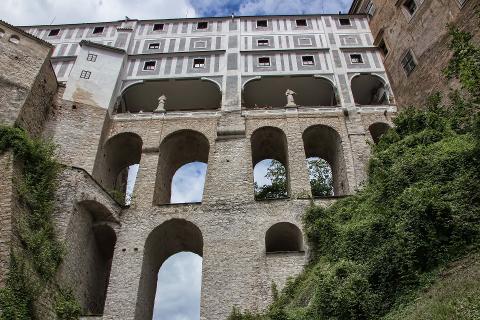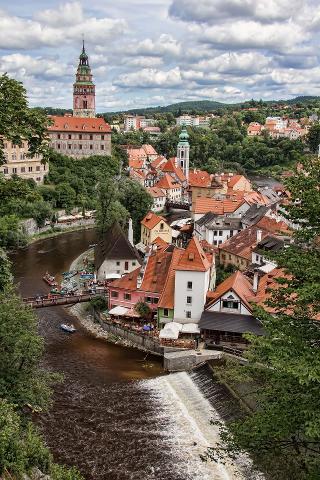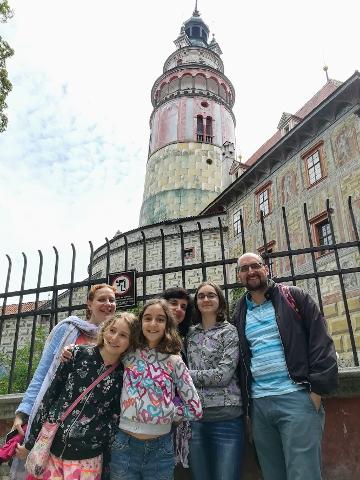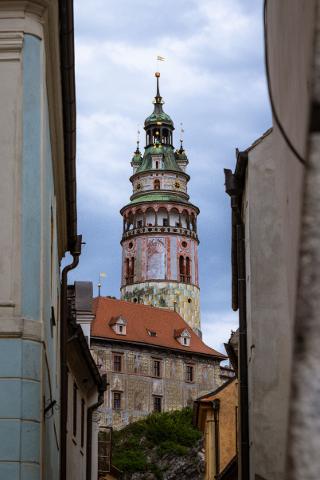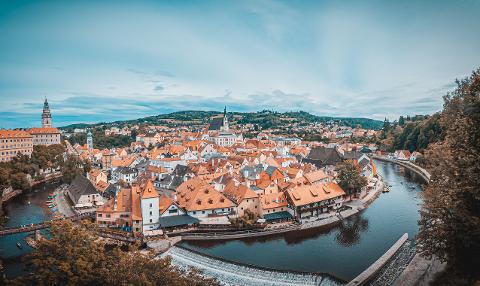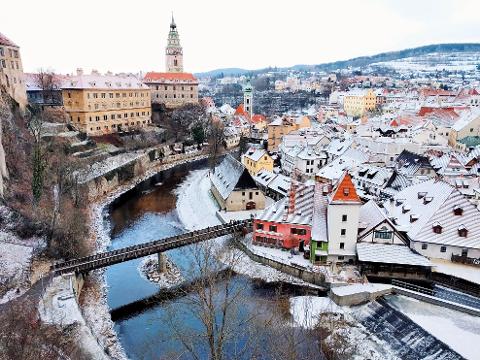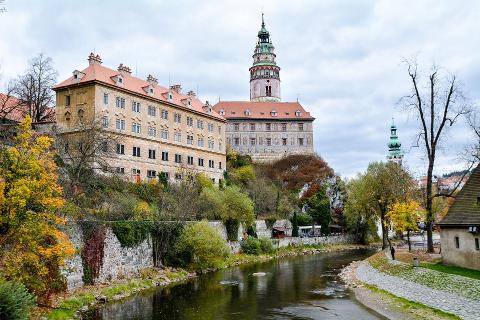 Duration: 13 Hours (approx.)
Location: Cesky Krumlov
Product code: PRG-Cesky Krumlov private
Český Krumlov: Renaissance & Baroque Pearl of Southern Bohemia
11-Hour Full-Day Tour from Prague

Scenic Countryside and Masterworks of Architecture [eye]

UNESCO World Heritage Site [castle]
Take a spectacular day trip from Prague on this Cesky Krumlov tour, passing through the beautiful Southern Bohemia countryside en route to a fabled town full of UNESCO World Heritage sites. With a winding river through its center, Cesky Krumlov offers a delightful array of Gothic, Renaissance, and Baroque houses, streets and charming squares, with its lofty Renaissance-era castle tower dominating the skyline. Your historian guide helps you explore these rare places while sharing stories of the town's fabulous cast of characters, including the murderous, illegitimate son of Emperor Rudolph II and the famous expressionist artist, Egon Schiele, who scandalized locals with his unconventional art and lifestyle. On this private tour, we offer you several personal choices for your day. The Castle is a must. But it is up to you (and to the time of year) if we schedule visits at the best-preserved Baroque theater in Europe, the Castle interiors, the stunning Baroque Castle Gardens or devote an hour to perusing the Egon Schiele Museum (an unexpected gem of a collection for modern art lovers).
Highlights:
Relax during a scenic 2.5-hour drive through the countryside of Southern Bohemia while conversing with your guide, a passionate local historian.

Explore the fabled architecture of the town and the Renaissance Český Krumlov Castle with the option to add-on an hour tour of its interiors or visit one of the only intact Baroque theaters in Europe (depending on when you visit).

Enjoy a riverside lunch in spring and summer or warm-up at a Renaissance-themed restaurant with an excellent kitchen in the colder months.

Discover the art of Egon Schiele, protégé of Gustav Klimt and decadent figurative artist, who kept a studio in Český Krumlov for several years.
Tour Overview
Located in the south of the Czech Republic, Český Krumlov is protected by UNESCO as a World Heritage Site. It is one of the country's most attractive places to visit after Prague. Following a 2.5-hour drive through the scenic Bohemian countryside, we walk into the town's historic center, where the quaint old streets are lined with Gothic, Renaissance and Baroque houses once belonging to wealthy noblemen. We'll explore the past with stories of the town's characters from peasants to the insane and murderous illegitimate son of Emperor Rudolph II, who was hidden away in Český Krumlov. The flamboyant expressionist artist, Egon Schiele, spent a few years here crafting expressionist masterpieces and scandalizing the locals.
We first take in the ground and tower of the mighty Renaissance Český Krumlov Castle, once the seat of powerful lords, the Roženberks and the Schwarzenbergs. Depending on the date of your visit and interests, we can also arrange a 60-minute guided tour of the Castle interiors filled with a rich collection of paintings, period furniture, Flemish tapestries, historical weapons, and intricate china, glassware, and jewelry. An alternative option is a 60-minute guided tour through one of the only intact Baroque theaters remaining in Europe. Spring through fall, we conclude with a stroll through the formal gardens and courtyards of Český Krumlov Castle.
In warm weather, we enjoy a riverside lunch at a local restaurant and in colder weather, at an excellent and elegant Renaissance-themed restaurant in a former Jesuit monastery from the 16th century. We then take in more of the town's storied sites and architecture. Again, depending on your interest, we'll help you enjoy the surprising gem of Český Krumlov's Egon Schiele Museum before we commence our journey back to Prague.
*Note:
The Castle Interiors and Gardens are open April through October.

The Castle Theater is open May through October.

The Castle Museum and Tower are open year-round except December 20-Jan 4.

The Egon Schiele Museum is open year-round except on Mondays.

Personal Driver and Hotel Pick Up