Vienna for Children: Tales of Dragons & Saints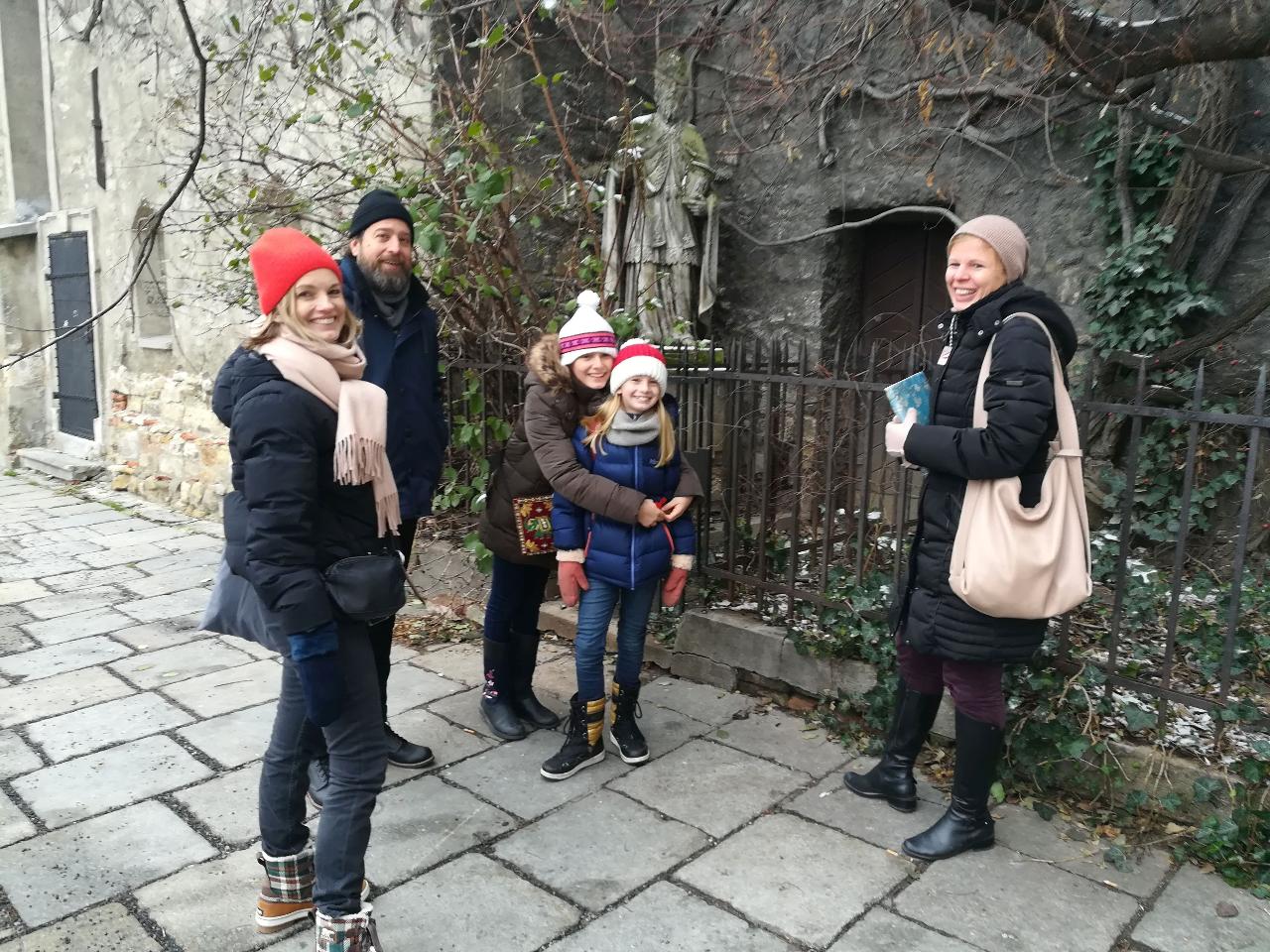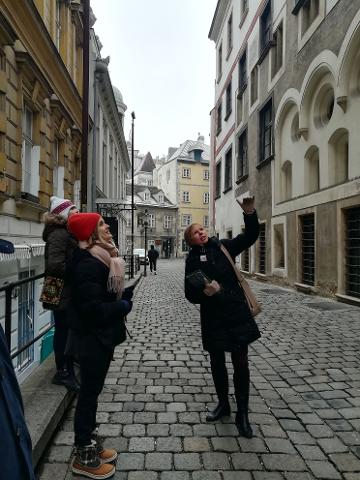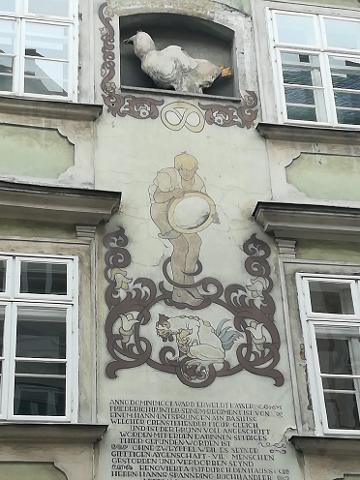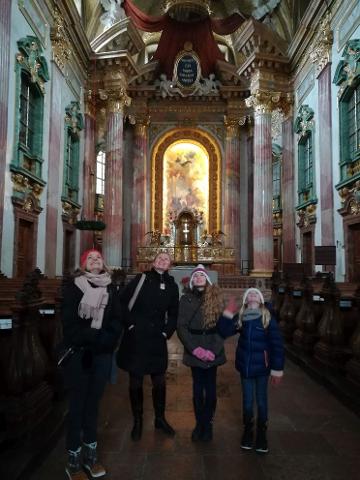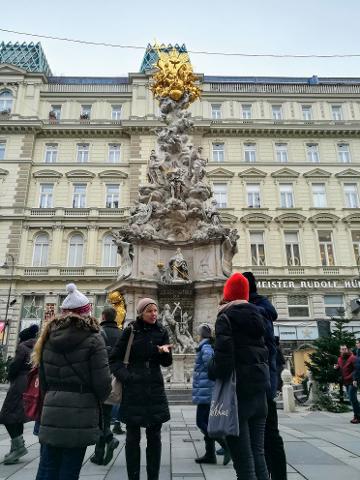 Duration: 3 Hours (approx.)
Location: Vienna, Wien
Product code: VNA: Children
Vienna for Children: Tales of Dragons & Saints
3-Hour Tour
Mythical Creatures and Heroic Knights of Medieval Vienna
Family-Focused Tour with Traditional Cakes
The statues and facades of Vienna's Old City are filled with noblemen and peasants as well as mythical creatures and demons who were vanquished by knights and saints. This 3-hour Vienna for Children tour explores the images of legendary animals and heros in the art of Stephansdom and other iconic Innere Stadt sites, offering stories that bring bygone eras to life. Your historian guide is a specialist in making tours captivating for kids but still gripping and interesting for their adults. The perfect option if you'll be visiting the Imperial City with children.
Highlights:
Take in the Roman ruins that reveal Vienna's beginnings as a soldiers' outpost on the Danube.

Experience the soaring medieval cathedral of Stephansdom and its statuary of mythical saints and creatures, while learning the history of its construction.

Discover the Franciscan Monastery Kapuziner Kloster where Monks guard the graves of the Habsburg Emperors and pray for their souls.

Learn about daily life in Vienna in the 15th century, the struggles of peasants, the organization of craft guilds, and the luxuries of the noblemen, and the life of children.

Find out fun facts for kids all along the way: the inbred, oversized chin of the Imperial family represented in Plague columns, the 16 inch-size waist of the image-conscious Empress Sisi, eccentricities of the child-prodigy Mozart and more.

Enjoy a break midway for legendary Viennese cakes and confections at a historic cafe.

Trip details:
Price
Private tours – $330 USD (2-10 people)
Private tours – daily at 9:30 AM and 2:00 PM
Private tours include a pick-up at your central hotel or flat.

Or if you prefer a central meeting point: Gelateria Caffe Castelletto, Rotenturmstraße 24, 1010 Wien, Austria.
Groups of over 10 should contact us at info@insightcities.com in order to get a special rate for their party.

Participation requirements
As this is a walking tour, please contact us if you have any mobility issues or concerns
Entrance to St. Stephen's Cathedral:

Adults € 6.50

Children 6 - 14 years € 2.50

Children 0 - 6 years free of charge
Your choice of Vienna cakes and drinks at our cafe stop are self-paid but your guide helps you make excellent traditional selections!
What to bring
Comfortable walking shoes

Money for entrance fees and our cafe stop
Overview of the tour
This Vienna for Children tour is perfect for families visiting the Imperial City. Moving through the Innere Stadt, we explore the city's legends of brave knights and fearful dragons, while passing churches, monasteries, noble and humble residences.
For starters, we help kids to discover the central cathedral of Stephansdom, the landmark of Vienna. We explore the history of the building's construction and how it influenced the entire city landscape around it. Walking through the huge church, we consider the decorations favored in Gothic buildings as well as the craftsmanship needed to create such a structure in the Medieval period. To this day, a large group of people are working constantly to maintain the building. They each have special jobs which we explain. We will also see several religious figures and consider the mythic powers that were believed to be connected with them. An example is Zahnwehherrgott – "The Toothache Jesus" – who clearly is in agony but he has strong powers, so it is best not to laugh at him.
Daily life in Vienna in the 15th century was difficult. As we move along the narrow, old streets with their mix of noble palaces and common houses, we help kids to imagine how different their lives would be if they were a part of the Medieval Viennese nobility or peasant classes. How were craft guilds (or associations) structured? What were the city's traditions? How did children live? How could you find someone living in Vienna using the old style of house numbers? All along the way, we encounter mythical figures of people and animals that have left their legends scattered on the cobbled streets of Old Vienna.
LIke every typical Christian city of the Middle Ages, Vienna was not only dominated by the main church in the city center but also by the many monasteries. We pass by two. The Franciscan Monastery Kapuziner Kloster was trusted to care for the graves of the Habsburg Family and pray for their souls while the Deutschorden were a knightly order devoted to running a hospital for the crusaders on their way to Jerusalem.
Your historian guide, who specializes in making tours captivating for kids and their families, also introduces the Hapsburg Emperors, helping your children recognize the overgrown, inbred chins of the Imperial family, starting with Leopold I, whose image we ponder in the grand Plague Column built to thank the Holy Trinity for ending the Black Death in Vienna. All along the way, your kids encounter fun fact: the astonishing 16 inch waist size maintained by the image-conscious Empress Sisi, Vienna's Roman origins, what it's like to be a child and teen today in a city known for pastries and debutante balls. Midway, you can choose to enjoy a break at a historic cafe where we sample Vienna's legendary scrumptious confections.